Boss Fight Books #28: Final Fantasy VI by Sebastian Deken​
A Review​
If you like
Final Fantasy VI
and have even a passing appreciation for its music, this book should beckon to you like a Siren. But there is no risk of being led astray here, for a competent writer instead offers to guide you through the melodic sea that forms one of the most beloved games in the franchise.
Written by Sebastian Deken, Boss Fight Books' latest publication is devoted to
Final Fantasy VI
, specifically Nobuo Uematsu's soundtrack and how it contributes to telling the story we adore, but also the history of its appreciation.
Behind this Book

:​Boss Fight Books

publish nonfiction books offering fresh perspectives on classic video games. They are typically written in the informative and entertaining style of documentaries, interwoven with well-placed interview quotes and personal anecdotes. Each book is written by a different author who chooses to focus on different aspects, whether it be game design, story, music, a combination, or anything else.

The author of the present volume, Sebastian Deken, is a writer and musician. With a background in music and French literature, and a Master of Fine Arts degree in nonfiction writing, Sebastian is perfectly equipped to tackle the challenge of writing about music in a relatable, digestible and informed way.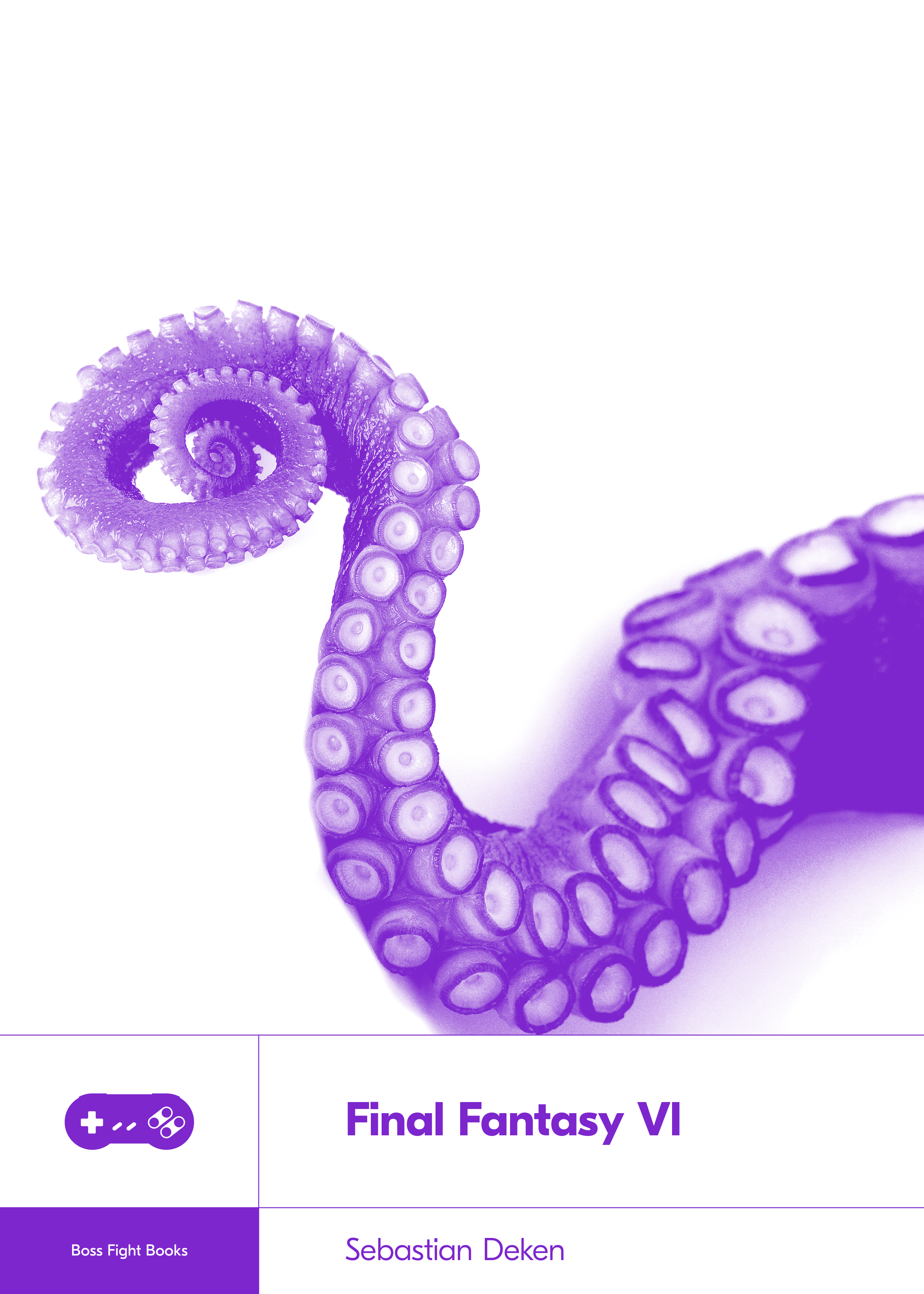 ​
Why you should read it

:​

Rather fittingly divided into six main sections (not counting the introductory prelude), this book contextualises Nobuo's soundtrack (and wider career) in its place in the history of video game music, examines the specific effects of individual tracks and leitmotifs, and explores how nostalgia-fuelled video game music successfully penetrated classical music concert halls.

Sebastian meticulously analyses individual musical themes, shining light on how their associated melodies manipulate the player's interaction with the narrative. The author highlights how repeated leitmotifs, which recur in other tracks, may subconsciously signal to the player the importance of a scene to a particular character, and more. The existence of some of these may already have been apparent during any given playthrough, but other leitmotifs are revealed to be interwoven within tracks in sometimes surprisingly subtle ways.

After reading this book, non-musical readers can expect to become better attuned to the musical experience of

Final Fantasy VI

. Those who do know more about music should, I'd imagine, receive an additional level of benefit. The author, being musically educated, does occasionally use technical terms which musically-minded people will appreciate more than the non-specialist reader. Nevertheless, readers can enjoy the book even with zero background in music theory because Sebastian Deken has a very imaginative way of describing music visually. His clever use of descriptive, relatable metaphors, through which he expresses specific effects, enables readers to imagine what he is conveying even if they lack any technical knowledge about music. I felt like I could grasp exactly which part of the well-loved melodies Sebastian was referring to because his accounts happen to capture their essence.

There were, as it happens, a few occasions where I didn't recognise a track by name, however Sebastian's descriptions enabled me to figure out precisely what was being referred to. Of course, it could help to have the soundtrack playlist on hand if you aren't too familiar with it and need a refresher, but his vivid writing style generally jogs the memory sufficiently. The music almost flows off the page.
There is, as should be anticipated, an entire section dedicated to the
Maria and Draco
opera, that most musical of accomplishments of
Final Fantasy VI
(and arguably the entire franchise). Not only does Sebastian analyse the music of that particular scene, but he also examines how the plot of the opera, and the wider plot of
Final Fantasy VI
, mirrors real-life opera.
Indeed, a tentacle of Ultros in vibrant purple invades Cory Schmitz' cover design for this book, just as Ultros invades the operatic performance in the game. Not only does this appropriately lead the reader to expect a discussion of the opera before even opening the book, it also fittingly embodies how narrative, gameplay experience and music are so intertwined in the plot of
Final Fantasy VI
, which this book excels at expressing.
This is the most important book about the music of
Final Fantasy VI
that you are ever likely to read. If
Final Fantasy
's swan song for the SNES era still resonates with you, then this book is for you.
Purchase:

​

If you like the sound of this book, it is already available to purchase in ebook format (on

the Boss Fight Books website

or for

Kindle via Amazon

). A paperback release is scheduled for 13th July 2021, and can be pre-ordered now here: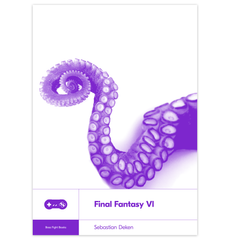 Release Date: July 13, 2021224 pagesISBN: 978-1-940535-28-9 Terra the magical half-human. Shadow the mysterious assassin. Celes the tough, tender general. Kefka the fool who would be god. Each of the many unforgettable characters in Final Fantasy VI has made a huge impression on a generation of...
bossfightbooks.com
***
Final Fantasy fans might also like other books published by Boss Fight Books.
Chris Kohler's
Final Fantasy V
(2017) details the fascinating story of that game's delayed relationship
with the Western market (and how some fans didn't let that stop them).

There are also books about Kingdom Hearts II, Red Dead Redemption,
Resident Evil, and much more.

For a browse of all of the offerings see here:
https://bossfightbooks.com/
​