Hey, did you know that we're reaching ten full years since
Final Fantasy XIII
was released? Doesn't time fly? Well now that I've thrown you into a state of existential despair, let me remind you that the date of 3rd March 2020 draws ever inexorably near. This means in just over three months' time, you will be able to hand over actual money to the retailer of your choice to get your hands on (part 1 at least of) the
Final Fantasy VII Remake
. Perhaps not so coincidentally, many of Square Enix's most recognisable senior names and figures from the Lightning trilogy are back for this remake.
-------
​
Producer:
Yoshinori Kitase
Perhaps one of the most distinguished names at Square Enix. Name a Final Fantasy game within the last twenty years and chances are he held a vital role in its development and promotion. Most notably, he was at the producing forefront of installments such as Final Fantasy VII, Final Fantasy VIII, Final Fantasy X and X-2 and the Final Fantasy XIII games.​
Director and concept design:
Tetsuya Nomura
Nomura is easily the most recognisable name at Square Enix, and for good reason besides the infamous episode involving the demise of the original Final Fantasy Versus XIII. The man started off as a character and creature designer on the series and is still accredited with the series' most famous post-Amano designs and artwork, utilised in games stretching from Final Fantasy VI to Final Fantasy XV. His first major directing gig came in the form of Kingdom Hearts and the man continues to enjoy directive and creative control of the series ever since.
Story and Scenario:
Kazushige Nojima
Another veteran of the series who penned and wrote many of Final Fantasy's most beloved stories, from Final Fantasy VII itself to the still-going main scenario for Mobius Final Fantasy. That said, the man's writing has attracted renewed criticisms of late, because Nojima is also responsible for writing a pair of supposedly canonical sequels to Final Fantasy X-2 in the form of an audio drama and a novella. Suffice to say, besides the meme quality of Tidus losing his head when encountering a bomb Blitzball, neither project has been met with popular or critical acclaim.
Co-director for Scenario Design:
Motomu Toriyama
Motomu Toriyama is notorious for being the face behind the development and promotion of the Final Fantasy XIII trilogy. While he too had an active role to play in the original Final Fantasy VII (namely in writing the scenario for Wall Street including the Honeybee Inn...), the man is known nowadays for hosting a bizarre streamed reveal of Lightning Returns: Final Fantasy XIII by bringing to the stage a vase of roses and waxing awkward poetic about what roses mean to him and how both the game and the character of Lightning herself is exemplified and thematically explained by the sheer beauty of roses. Or something like that. I can never bring myself to actually sit through it.
Co-director for Game Design/Programming:
Naoki Hamaguchi
He's amongst the lesser-known, relatively younger figures behind the wheel of this game. Naturally this is a good thing, as Final Fantasy can't always be steered by the same set of veteran hands. It absolutely needs newer blood as the decades wear on.
And the others include:
Shintaro Takai – Graphics & VFX Director
Teruki Endo – Battle Director
Takako Miyake – Environment Director
Iichiro Yamaguchi – Lighting Director
Masaaki Kazeno – Character Modeling Director
Yoshiyuki Soma – Animation Director
-------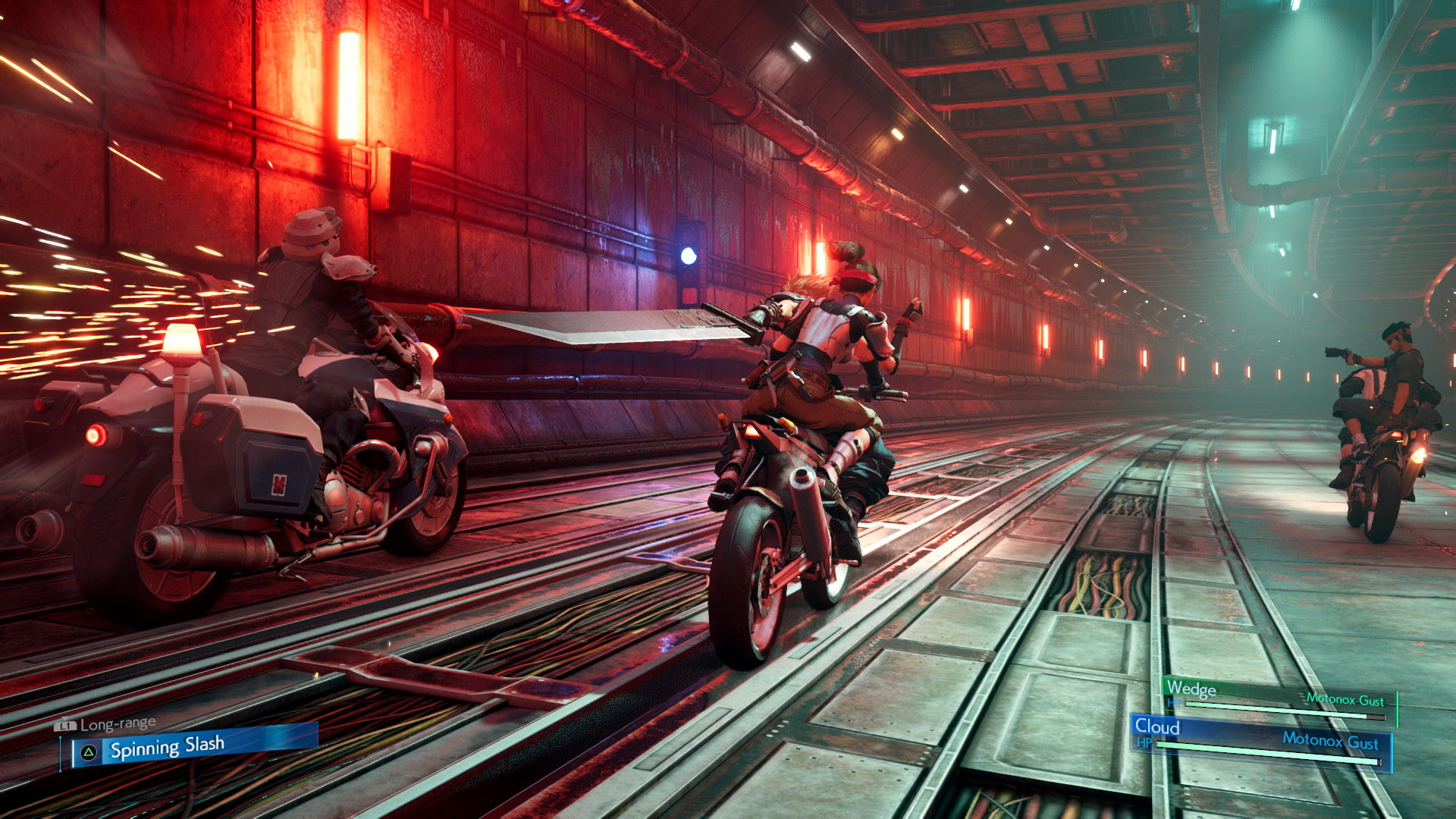 ​
Speaking of Tetsuya Nomura, the man has something particularly pertinent to say about the project:
I started up the FINAL FANTASY VII REMAKE project around the time of Compilation of FINAL FANTASY VII. We'd gone through Advent Children, Before Crisis, Crisis Core, and Dirge of Cerberus, and I was planning this by myself for about a year as the fifth and final entry in the compilation.

Since that initial plan and my first ideas, other projects took-shape and I became very busy as they moved forward, but I never stopped thinking about VII. As such, I feel like I'm looking forward to the release as much as anyone, as I've been carrying around these ideas for a long time.

Opportunities for discussing our true intentions are few, but with regard to the size of the game that many are asking about – there's no reason at all to worry. Even in this Midgar portion alone, the density and volume are so great that I had to give directions to lighten them.

With regard to new characters, of whom I said during past interviews that there would be "none" – though they aren't main characters, their numbers ended up growing considerably in the process of creating a rich depiction of Midgar. When you think of Midgar's final boss, you probably think of the M.O.T.O.R., but in this game new bosses will appear and add to the excitement of the story even more.

We've already begun working on the next one as well, but I'm confident that playing through this title will expand your expectations just like the world that extends beyond Midgar.

Until next time.
​
Perhaps not a bombshell, as you'd
think
the development studio is already in the process of looking ahead and formulating workflow strategies to ensure there isn't an unreasonable period of waiting time between parts of one overall story, this is confirmation from the horse's mouth himself that work is already underway on part 2.
That said, we still don't know at this present juncture how many overall parts there will be and how long people will have to wait before the actual iconic Meteor in the logo makes its apocalyptic appearance. Heck, we don't even know if Square Enix themselves currently knows how many parts in total will comprise the overall story. Let's hope it's something they've comfortably figured out by now!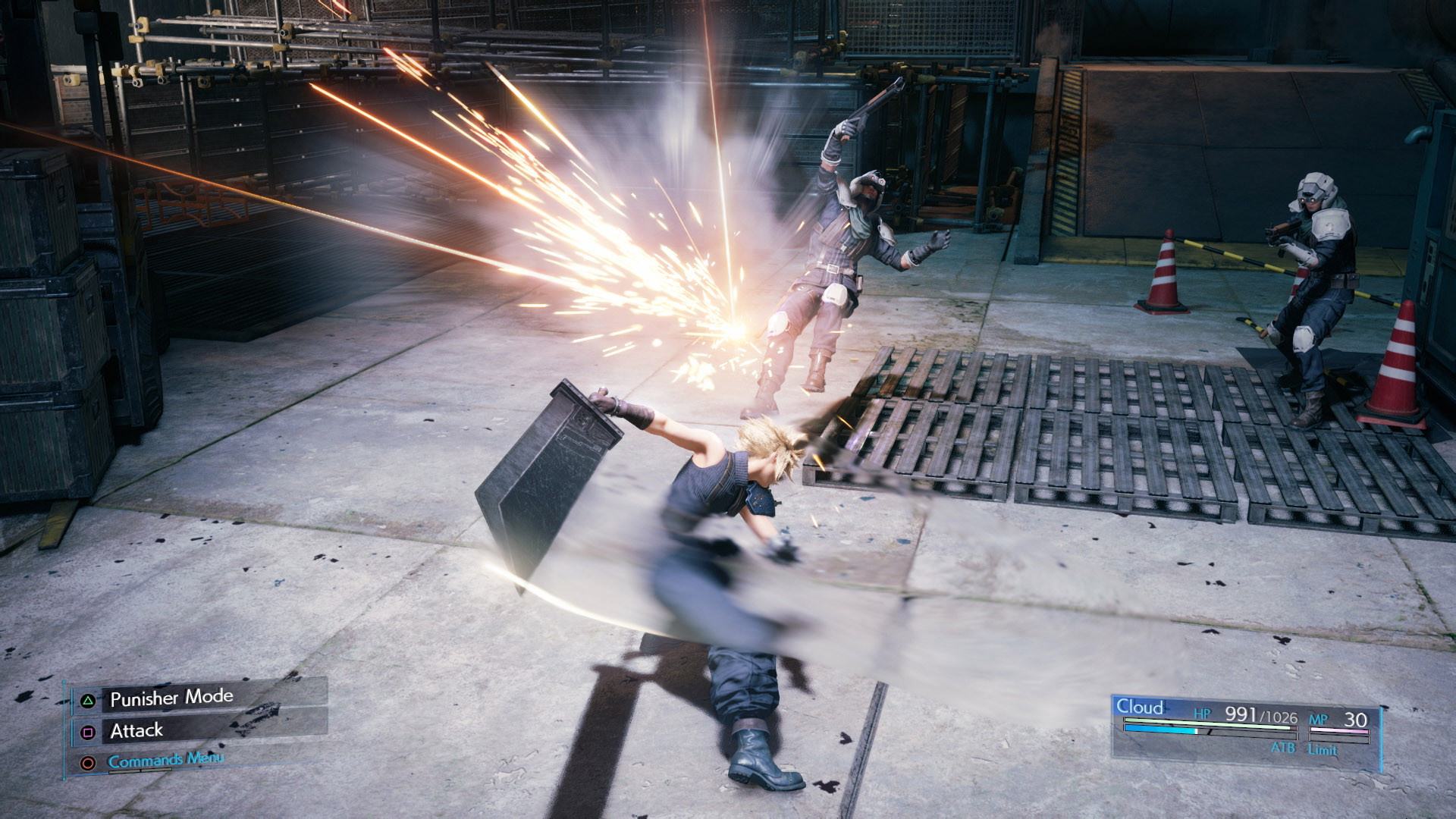 Square Enix Games and Nova Crystallis
Last edited: