All major conferences for this year's E3 have wrapped up and amidst the dying fervour, the dust begins to quietly settle. Of Square Enix's showings,
Final Fantasy VII Remake
certainly garnered the brunt of the attention, but we would be remiss to leave out a catalogue of
other
announcements and games that were showed off over the course of the last couple of days. So let this article be a useful primer of information on everything else from
Marvel's Avengers
to the anticipated
Final Fantasy VIII Remastered
.
Final Fantasy VIII Remastered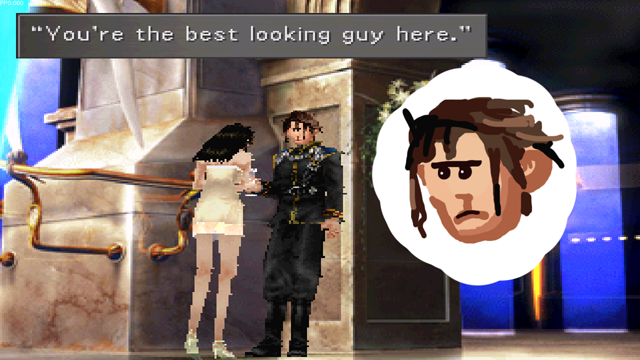 Due:
TBA 2019
What is it:
A tale as old as time itself; a moody teenager crosses paths with a young woman. Together, and accompanied by a small gang of other misfits from a military academy that sends teenagers off to the fantasy equivalent of D-Day as part of a practical examination, this pair of likely future divorcees uncovers a dark conspiracy involving sorceresses, body possessions, confusing time travel, bizarre dreams, dinosaurs roaming inside a military school campus, a copious lack of hotdogs in the cafetaria, chicken wusses, and a man who somehow goes from being a soldier in the military to an actor to staggeringly unqualified President of a completely foreign country. If you have yet to experience this roller coaster of a tale, this is a ride you simply cannot miss.
Platforms:
PS4, Xbox One, Nintendo Switch & Steam
Final Fantasy Crystal Chronicles Remastered
Due:
TBA Winter 2019
What is it:
A modern version of a mostly forgotten Gamecube title that required up to three other GameBoy Advances to be physically tethered with wires to the Gamecube in order to facilitate 4-player local multiplayer co-op. Since, the magic of wireless and built-in wi-fi in our consoles means people can now enjoy this predominantly multiplayer driven spinoff without having to wrestle with cables or suffer the ordeal of having to find friends to voluntarily visit your house to play a video game with you. This remastered version will allow players to enjoy online co-op with other adventurers to rid the land of an evil, gaseous miasma. The most rancorous and horrifying of threats.
Platforms:
PS4, Nintendo Switch, Mobile
Collection of Mana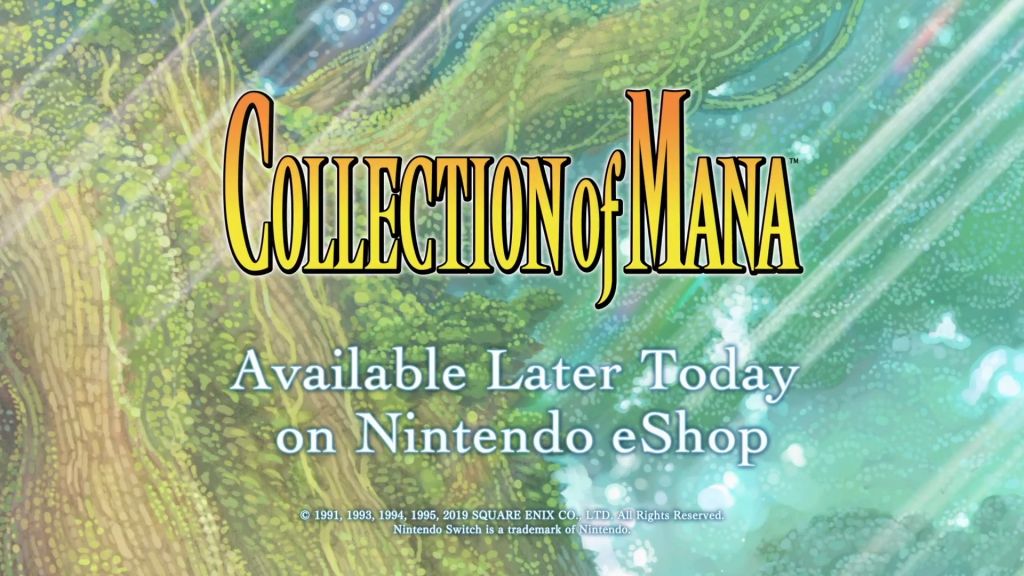 Due:
Today!
What is it:
You've played
Secret of Mana
, right? You want more
Secret of Mana
, right? Did you know
Secret of Mana
in Japan is known as
Seiken Densetsu 2
in Japan? What happened to number 1? It came out on the original Gameboy with the title of
Final Fantasy Adventure
only to be later reimagined for the GameBoy Advance as
Sword of Mana
and subsequently remade for mobile with the new name of
Adventure of Mana
. Confused? What are you talking about? It's exceptionally straightforward! And did you also know that there was a
Seiken Densetsu 3
that never left Japan? Well fret not, because for the first time ever, the elusive follow-up to
Secret of Mana
on the Super Nintendo is now finally localised and available right now as
Trials of Mana
.
Platforms:
Nintendo Switch
​
Trials of Mana (Remake)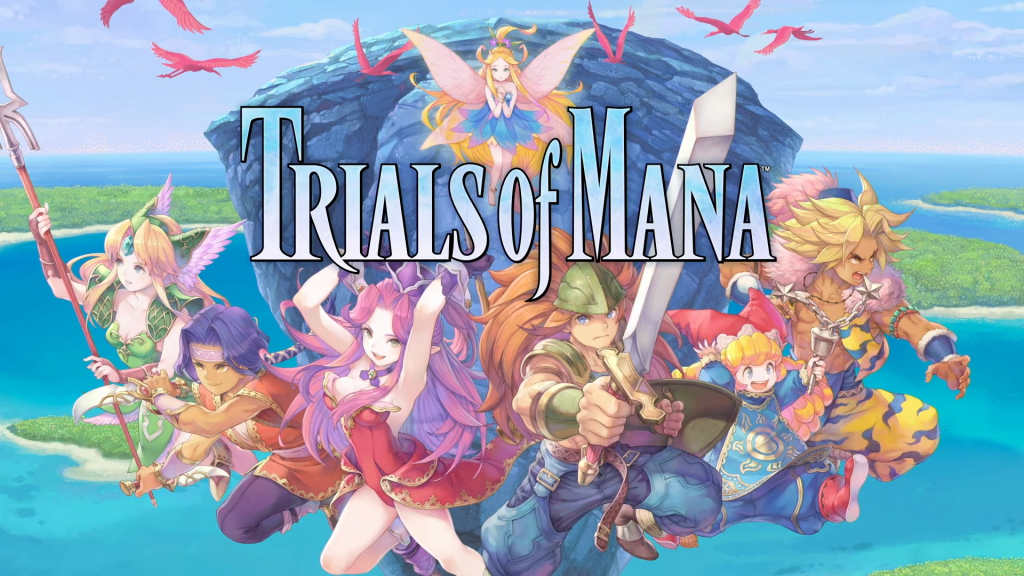 Due:
Early 2020
What is it:
Oh you know the aforementioned
Trials of Mana
, aka
Seiken Densetsu 3
, the one that was never localised? Well, in spite of the remake of
Secret of Mana
being generally considered a subpar effort with a litany of technical hitches that regularly forces PS4s to crash and induce the company to patch in an auto-save system just to mitigate the mess, the studio nonetheless feels its house is sufficiently in order to create a similar 3D remake for the next game. Here is hoping this next remake captures the spirit of the original SNES version without looking like it was haphazardly duct-taped together.
Platforms:
PS4, Nintendo Switch, Steam
Final Fantasy XIV: Shadowbringers
Due:
2nd July 2019
What is it:
The third expansion to Final Fantasy XIV, an MMORPG where you ostensibly go out of your way to avoid being social with other players. The last thing you want is to have to mingle with anonymous commoners or to be planted by random into a party where half the team is too busy engaged in salacious erotic roleplaying to even acknowledge their teammates' existence let alone play the game properly. Instead, in this MMORPG, you must rely on the talents of AI characters instead. Oh, there will also be Vieras in the game as well as lion-like beastmen whom you can paint blue, stick a horn on his head and pretend to be a Ronso from
Final Fantasy X
. So if your ambition is to roleplay as Kimahri in an online game and act passive aggressively towards other players in party content, this is the game for you.
Platforms:
PS4, PC, Mac
Romancing SaGa 3 and SaGa Scarlet Grace Ambitions
Due:
Soon?
What are they?
- Oh you know what SaGa is. Who's never heard of SaGa? Okay, I imagine most people don't know what SaGa is, as it's one of Square Enix's more obscure and inconsistently active IPs.
Romancing SaGa 3
, originally released in Japan on the Super Nintendo, has been spared the indignity of eternal obscurity and has been given a new lease on life with an English localisation for the first time ever.
SaGa Scarlet Grace: Ambitions
is a localisation of the most recent entry in the series and the most ambitious thing about this title is its belief that its localisation will be a sound financial investment according to Square Enix's upcoming earnings reports.
Platforms:
Romancing SaGa 3: PS4, PSVita, Xbox One, Nintendo Switch, Windows 10, Steam, iOS App Store & Google Play
SaGa Scarlet Grace: Ambitions: PS4, Nintendo Switch, Steam, iOS App Store & Google Play
Outriders
Due:
Summer 2020
What is it:
A co-op shooter by the studio Pigs Can Fly, known for
Bulletstorm
and
Gears of War: Judgement
. The studio touts their portfolio and expertise behind this fresh new IP, proudly stating that they have the means to craft a tight, riveting and engaging co-op shooting experience that comes with a strong narrative focus as expected of a game from Square Enix. No gameplay was shown, though the game does practically have a year to go until its anticipated release, so there is plenty of time yet for the veil to be tossed to one side.
Platforms:
PS4, Xbox One, PC
Marvel's Avengers: A-Day
Due:
May 2020
What is it:
Everyone knows who the Avengers are and what the wider Marvel Cinematic Universe is. Well I didn't, so imagine my surprise when there wasn't a Batman or a Joker in sight. Comic books and movies based on comic book heroes are clearly not my area of expertise. Crystal Dynamics, fresh from the first two reboot
Tomb Raider
games, is working in partnership with Eidos Montreal, fresh from producing
Shadow of the Tomb Raider
and known for
Deus Ex
, is back to create a live-service Avengers game with characters based on their own interpretation, rather than that of the revered Marvel Cinematic Universe. For some reason, Nick Fury does not appear to be visible and for reasons unknown, someone forgot to invite Hawkeye along to join the team. As this is expected to be a live-service game, expect more superheroes to slowly join the fray with subsequent updates.
Platforms:
PS4, Xbox One, PC, Stadia
Last edited: