Joined

Jan 6, 2021
Messages

2
Gil
FFXIV

N/A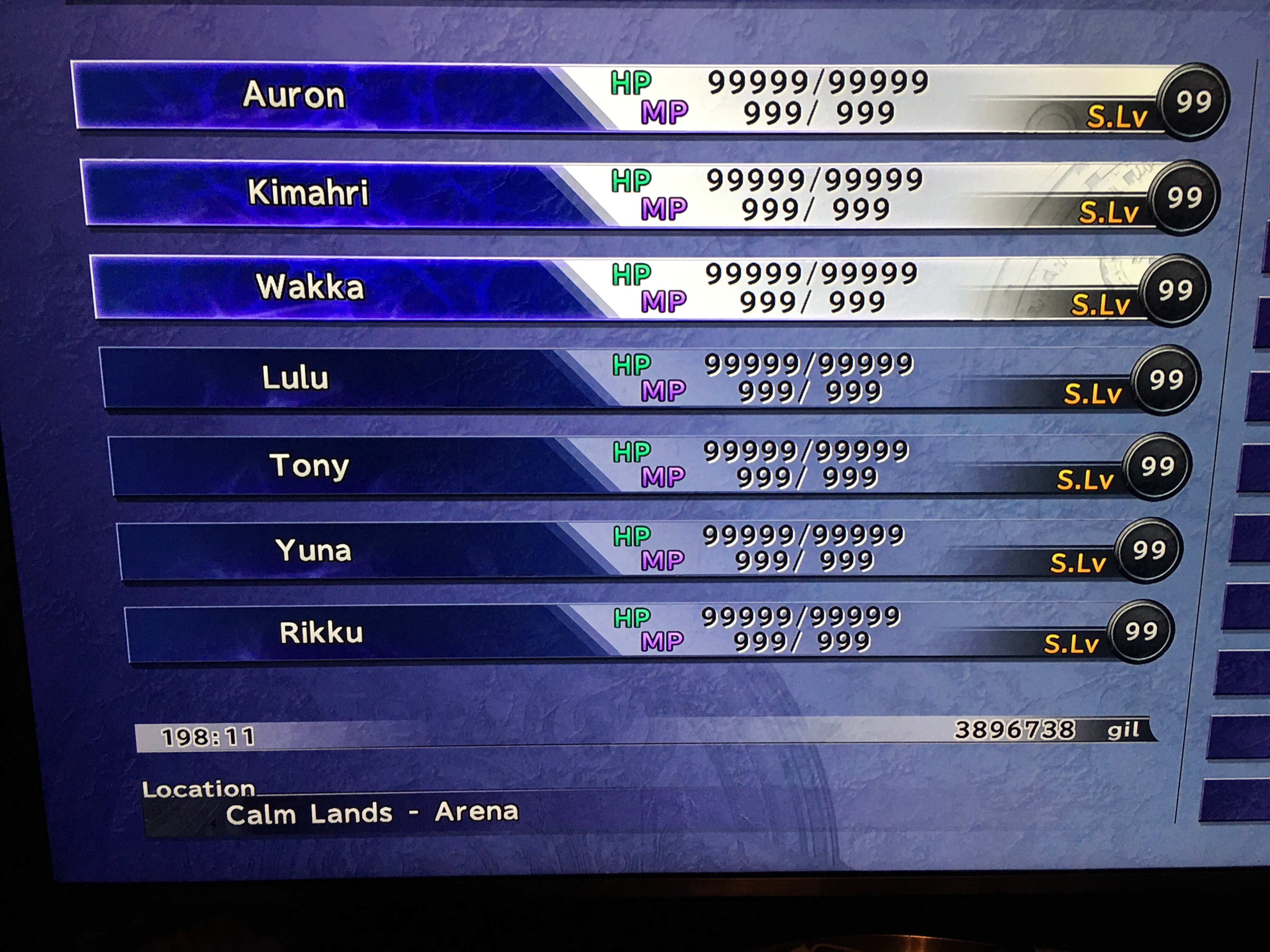 So, I just finished maxing stats for every Character on FFX for the first time ever. I've played this game many many times but never really worked to get this far into the uber-end game.
Using a few guides on gamefaqs to find out the numbers I needed and to fully understand how the stats worked, I started by maxing Luck, Agility, Strength, Defense for Tidus, Wakka, and (mostly) Auron. I then used this squad mostly to grind out the necessary monster Arena bosses to get the necessary Attribute nodes to complete maxing the sphere grid.
I then proceeded to remove all of the Accuracy nodes and all unnecessary Evasion nodes, as well as removing Agility nodes (255 Luck replaces Accuracy and Evasion after +35). I removed all non +4 nodes and replaced them with +4 attribute spheres. I replaced all left-over spheres with HP and MP to maximize this for everyone. I sacrificed Magic to get this done.
I found this process to actually be somewhat fun and I may consider making a guide on my processes now that I have mostly perfected my strategies and feel like I did this in a pretty efficient way once I had it nailed down.
Last edited: