≜
Staff member
Global Moderator
Social Media Team
Veteran
Joined

May 17, 2019
Messages

1,791
Location
Gil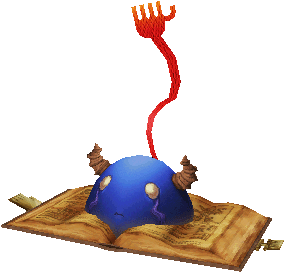 ​
Aloha! Remember this guy? In case you've forgotten, or are unfamiliar, Tantarian is an optional Boss that you fight in the Alexandrian Castle Library that you have two difference chances of confronting during the game that you've got a limited amount of time to beat. Interestingly, sticking to the theme of allusions to previous FF Games that IX is known for, is that his entire design is based off of FFV's enemies
Page 64
,
Page 256
,
Page 128
, and
Page 32.
I was looking at something a while back and had forgotten that the front of the book spells out 'Alexandoria' instead of 'Alexandria', like the castle that he resides in. My curiosity piqued when I also saw that his concept sketches also reflected this.

Even the spine has it written out
​
I love that FFIX is full of allusions to previous games but I'm curious as to why the book is spelled out this way
Is it another reference that I'm not getting, or is it something else? Perhaps this book is just another Terran mystery that was left unexplained? What are your guys' thoughts?