Βρεκεκεκὲξ κοὰξ κοάξ
Staff member
Administrator
Social Media Team
Veteran
Joined

Jun 26, 2008
Messages

9,412
Location
Gil
FFXIV

Polyphemos Bromios
FFXIV Server

Moogle
Free Company

KupoCon
Not really any spoilers, but if you want to be completely blind and haven't yet played Heavensward, maybe look at this thread another day.
Something I hadn't noticed before. I used to think that Matoya's brooms were just speaking gobbledygook in their first sentences, followed by their trademark
swish-swish-aroo
, and then concluded with a normal sentence which we are meant to read.
I was partly correct, but I just learned that the first sentence is actually a proper sentence if read backwards. Just a small detail I am ashamed I did not pick up on initially. Apparently this is what the enchanted brooms do in
FFI
but I am unsure if I picked up on it when I first played that either (it has been a long, long time).
"None shall bite the dust"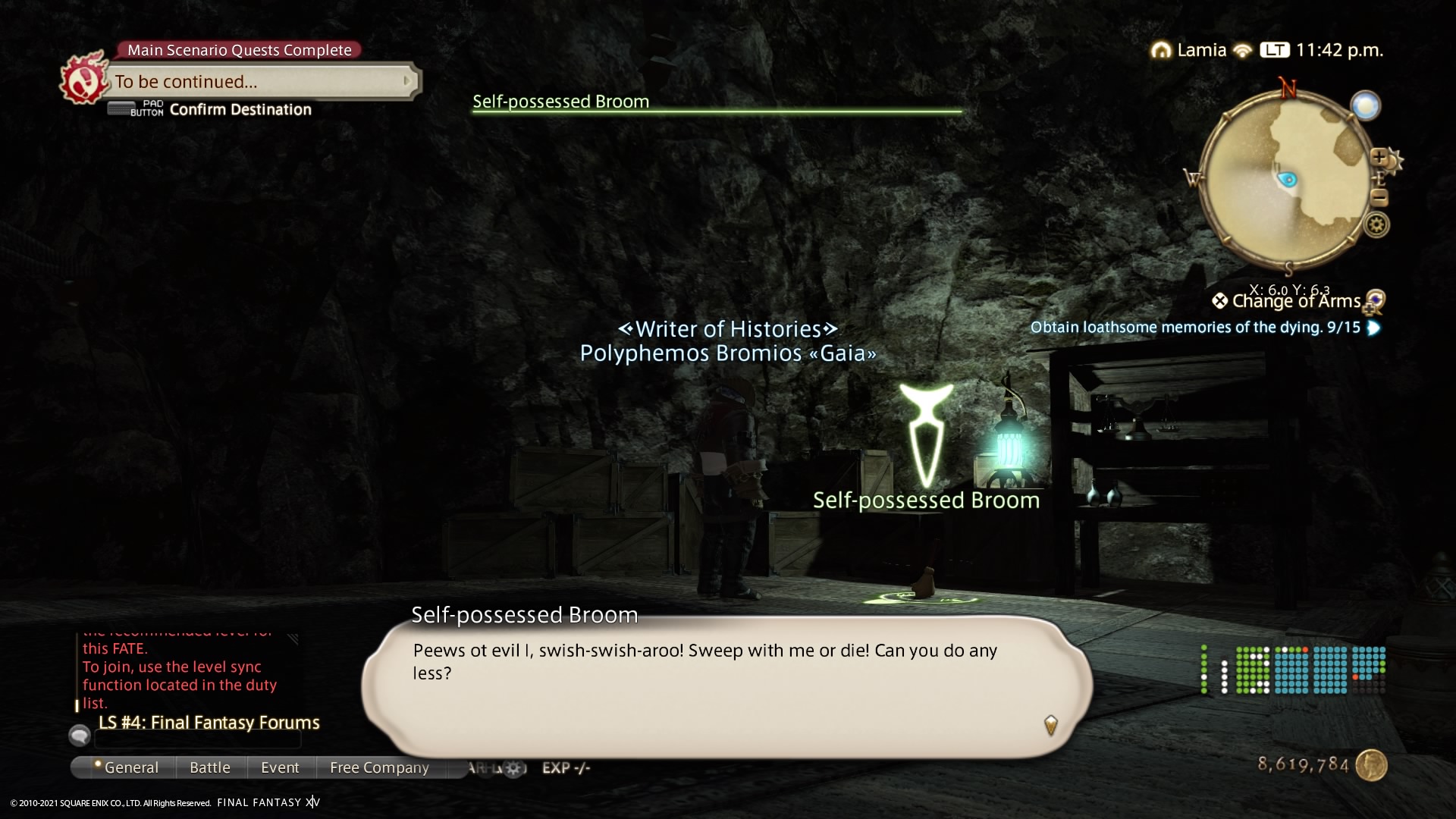 "I live to sweep"
"Let's sweeping love"
I don't know. I thought it was pretty sweet. I used to believe they must have been speaking in another tongue entirely. Perhaps some arcane language from Matoya's dusty tomes.