I myself am strange and unusual
Veteran
OK, gang. I'm really curious to know how old you all thought Zack was when you first played FFVII? Try and think about it without including the compilation. I just learned his "real" age in CC and I strongly disagree with it, lol.
When I first played FFVII, I thought he was around Sephiroth's age (early 30s) at the youngest maybe mid-20s. I thought he had been in tons of ruthless battles after the Wutai War ended. There must have been a lot of similar wars/battles. I mean, how else did Shinra take control over the whole world, right? How else does a 1st Class SOLDIER prove themselves? And another reason I thought Zack was supposed to be older was that he was a mentor to Cloud (who was actually young) and also because he was a 1st Class SOLDIER-- a rank I assumed took years of experience.
If you make a timeline just using FF7 as a reference (no compilation) :
10 years before FF7
:
- Zack joins SOLDIER at an unknown age, Aerith is 12 years old at this time.
- Zack says he joined SOLDIER to fight in the war and be a hero like Sephiroth.
- Zack makes 1ST CLASS *after* the Wutai War has "already" been over for an unknown amount of time.
7 years before FF7
:
- Zack sends his parents a letter saying he's dating a girl, making Aerith between 14 and 15 years old. We don't know when the two met, only when they started dating. They could have met Zack's first or second year of enlistment.
5 years before FF7
:
- Zack dies.
Zack definitly joined to fight in the Wutai War, but only made 1ST CLASS rank *after* the war had "already been over" for an unspecified amount of time. We know Zack met Aerith while he was a 1st Class SOLDIER because that's what Aerith says, that means Zack was only 3 years deep into his enlistment by the time he announced to his parents he found a girlfriend. Using that info, it means the Wutai war either ended the first or second year of Zack's enlistment. Since we don't know Zack's age in the OG, this isn't as crazy to believe if you think of Zack as like 16-17 when he enters training, then like 20-21 when he reaches 1ST CLASS. That age doesn't downplay Sephiroth's "awe" story and is really believable.
But then
Crisis Core
happened and Zack is said to have left for Midgar at 13 (in 1997) without telling his parents and somehow became a 1st Class SOLDIER by the age of 16 (2001) without displaying any particularly unique physical traits/strengths, either (
remember: Cloud failed to make it into SOLDIER but at the same age was able to lift and swing the Buster Sword, even take down 3rd and 2nd CLASS soldiers by himself
). But some favoritism by Angeal gave Zack a second chance to prove himself after he failed his final test to defeat Sephiroth, which led to Zack's only mission that gained him the 1st CLASS rank (defeating Bahamut in Wutai).
Boy joins elite military at 13 and becomes a total badass by 16 without ever even fighting in a war.
Cue yawn.
It seems so... bland? But alas, that's how it is in the compilation.
Here's why it ruins the lore. We never learn when Sephiroth (Genesis and Angeal) started their SOLDIER training, but the Ultimania Omega says Sephiroth was the first to become a SOLDIER,
the same Ultimania says that SOLDIERS had been deployed before the Jenova Project (which began in 1980)
, while the Final Fantasy 20th Anniversary Ultimania says that SOLDIER was first introduced during the Wutai War (1992). Let's just ignore that timeline heck up for a second.
Sephiroth was not only the FIRST, but he achieved the rank at 12
.
Which means Sephiroth was either earning his rank from a very young age, at least before he was 12, or it means that "1ST CLASS" was his entry-level rank because he was already so powerful from the Jenova cells. And keep in mind, Sephiroth has been genetically modified to be able to do this very thing so it makes sense that a dang 12 year old was capable of all of this.
But if Zack joined at 13 like Crisis Core says, that means he was 14 or 15 when he reached 1ST CLASS. But if Shinra could just recruit random backwater kids capable of this kind of crazy strength, Hojo would have never started the Jenova Project in the first place. I mean, what is the point if random country boys all had the same exact strength that Hojo was going crazy to genetically create via a strange alien lifeform? Just kidnap kids and feed them whatever the hell catfish Zack grew up eating, and boom! You got an army of 1st Class SOLDIERS.
The biggest problem with him joining at 13 and achieving 1ST class by 14/15 is that the genetically modified trio Angeal, Genesis, and Sephiroth were all specifically created to be 1st Class SOLDIERS (born in 1980) and that's why they reached 1st Class at 12 years old. It makes absolute sense that they would reach that rank so young and so quickly. But Zack reached the same rank faster...
why? how?
Here's Sephiroth, the first "1st Class SOLDIER", the famous "hero" of the Wutai War, who gained 1st Class at 12 years old. Strongest person in the world. Women wanna marry him and men wanna be him. Be in awe of the 1st Class SOLDIER SEPHIROTH! Oh, wait--here's Zack, he joined at 13 and achieved 1ST CLASS before his 16th birthday all without ever fighting in any war??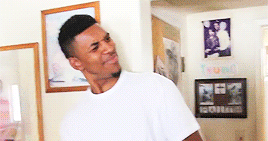 So for Zack to reach the rank before 16, it feels corny but it also takes away from Sephiroth's lore and "awe" backstory. I mean, doesn't? Please tell me I'm not alone in feeling this way.
If you bump up Zack's age to being 16/17 when he joined, meaning he was 21-22 when he died, then it makes sense (but it also means he was dating Aerith when she was like 14/15 and he was 18/19 years old, so I can understand why they made him so young in the retcons when he achieved all of this stuff. But still, it ruins the lore for Sephiroth IMO).
Anyway, I much prefer the simpler time when Zack's age was unspecified. Back when he wasn't just another typical anime protag that was randomly gifted by the God's with such awesome power that allowed him to be so totally awesome before he even knew how to do his own taxes. A part of me is hoping that in FF7R they fix the ages of Zack/Sephiroth. I'm not holding my breath, though.
EDIT
: I just forgot that my wish *kind of* came true in the Kingdom Hearts universe. In Birth By Sleep, Cloud and Aerith are 12 years old, but Zack is 18 like Aqua (hence why the dirty dog flirts with her lol) when he starts training under Phil at the Olympus Coliseum. This was only a few years after CC was released, so it feels like Nomura giving a nod to what his original age was in FFVII.