Joined

Feb 27, 2021
Messages

54
Age

34
Location
Gil
FFXIV

Lily Lillith
FFXIV Server

Odin
Hi, guys I wanted to make a thread for the collectors out there where we can share our passion for collecting. This is a bit wider than Final Fantasy alone and involves all of Enix, Square, Squaresoft, and Square Enix.
What id like to see is a picture of it, where and how did u get it and why is it valuable to u. Mind you it doesn't have to be valuable in price it can also be valuable in the heart. it can be anything ranging from games to merchandise or w/e.
As a massive fan myself I gathered tons of items I will share over the course of this thread. I'll also upload some videos to my channel once I continue with my showroom/museum.
to start this off ill show you an item I got in recently.
This is a complete in-box version of Square's 2nd game ever released. It's called Wil the Death Trap 2. I found this from a buyer I met in Japan.
These things are rare, what's even more so is the fact the condition of this thing is really clean. I spent 12 years looking for this and I finally found it. When i came across it I had to buy it. no matter the price. and I got it. Super Psyched.
Since this is part 2, u can guess the other one. This one is even rarer. Having sold very limited copies and none of em outside Japan. not a lot of these exist anymore and the ones that are still around are in the hands of collectors. So when I saw this gem, even though it's not complete inbox I had to buy it.
I will continue to search for a complete in the box but I think there are less than 10 of these things ( not Complete in box ) floating around there. so I'm already happy I got this. if I do find it ill probably sell this one off again.
To most, it might seem like trash but look at it like this. without this game, Square wouldn't be in the gaming business. without this item, the world would probably never ever known Final Fantasy. with that thought in mind, this item becomes invaluable.
I might try to find a PC8800 to run it. I'll be honest these games are 40 years old. the data on these floppy discs aren't very sturdy. it could very well be that these are already emptied. so for me, it's more the physical aspect. But I'm curious to see if it's still on there.
here's this Pic!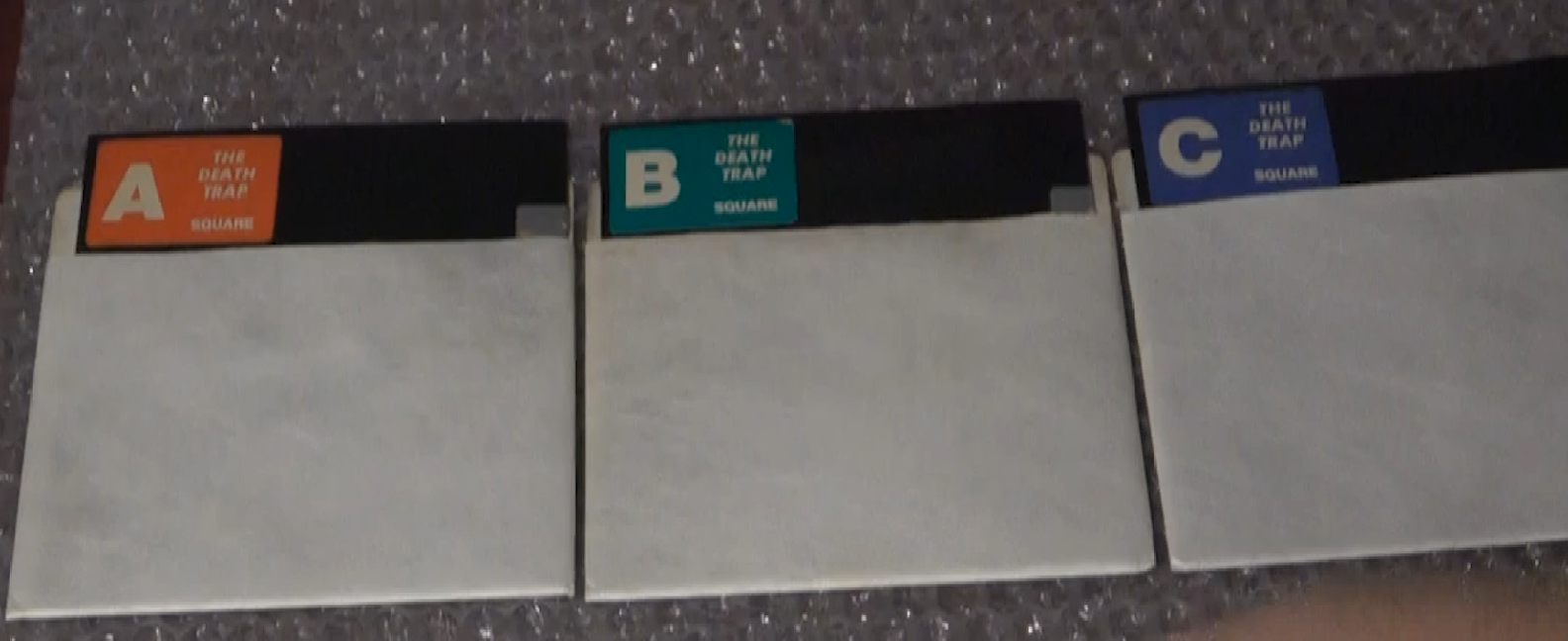 The photos are from my vid I made because the originals are stored till my showroom is complete. if u wanna see more about it check out the link below.
a full review still has to be done about it!
I'm truly looking forward to the posts.
Best Regards,
Darrell de Jager
Self Proclaimed NR 1 Final Fantasy Fan of the Netherlands

Last edited: