After you escape the Desert Prison, the party divides into 2 teams. Team 1, who go back to try warn Balamb Garden of the potential missile strike & Team 2 who go to the Galbadia Missile Base. I'm curious to see if people choose differently from me.
Team 1 - Balamb Garden:
Squall
Rinoa
Zell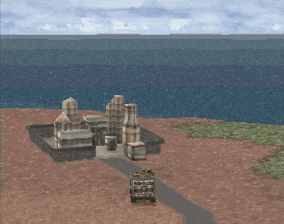 Team 2 - Galbadia Missile base:
Selphie
Irvine
Quistis
The decision mainly falls with team 1, I think it's important to have Squall & Rinoa together to make their relationship later seem more feasible. I also like to have Zell around, I'd choose him as I like having him around for the Balamb Town story point - though looking back, I see that is set after the party reforms... so maybe I'll try someone else next time instead!
Last edited: