Stop and picture it for a moment - you log onto these forums to see a news article has been posted. Square Enix and Sony Pictures are teaming up to bring a Hollywood movie adaptation of one of the games in the series, little is known as yet except that it will definitely happen. Which Final Fantasy would you want to be made into a film, why and who would you choose to play the lead roles?
For me, I think that Final Fantasy X would make the best transition into a film. I just think the plot is simple enough to get to grips with in a short period of time and it has a enough drama to make a strong live action film. In terms of actors these were a few I had considered:
Auron (Robert Downey Jr.)
Kimahri (Ron Perlman)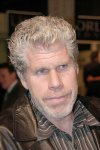 Lulu (Kat Dennings)
Rikku (Sarah Gadon)
Seymour (Joaqin Phoenix)
Yuna (Mary Elizabeth Winstead)
Couldn't think of anyone for Tidus or Wakka though! Anyone thought about who they'd ever want to play their favourite characters in a live action version of another FF or indeed different people to play these roles?