101st Emperor of the Holy Britannian Empire
Staff member
Technical Admin
Veteran
Joined

Jun 16, 2006
Messages

577
Age

36
Gil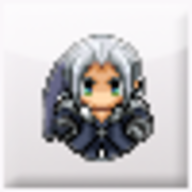 FFXIV

Ilyxia Britannia
FFXIV Server

Lamia
Hi all,

FinalFantasyForums will be transferred to a new and more powerful server Soon™, tentatively scheduled for Saturday Jun 1st, 10:30 AM BST. Downtime should be minimal, though your DNS records (the thing that tells your computer how to actually find the server across the intertubes) may take up to 48 hours to update.

Prior to the move, the forum will be placed into maintenance mode and you will know when the transfer has completed as the forum will appear to be open.

Apologies for the short notice!