𝗦𝗼𝗹𝗶𝘁𝘂𝗱𝗲 °˖✧
Staff member
Admin Support
Social Media Team
Veteran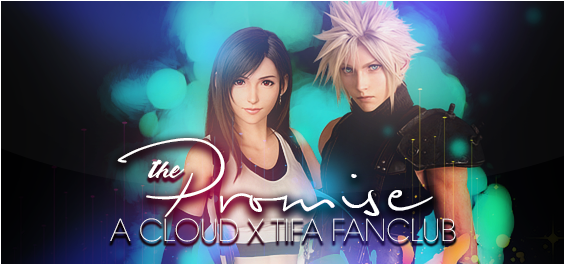 Banner by Six
Welcome to
The Promise
.
The
Cloud and Tifa fanclub on Final Fantasy Forums!
Dedicated to the most heart-warming and realistic couple in the world of Final Fantasy.
If you're one of those people that absolutely loves this pairing, enjoyed their mutual and loving relationship throughout the Final Fantasy VII series and spin-ffs, then this is the place for you. Feel free to sign up, join the club, share the cloti goodness, and most of all, have fun supporting your favourite pairing.
Our Club Rules
​
This fanclub contains

spoilers

! FFVII:Remake discussion encouraged.​

No LTD discussions.​

No excessive Aerith bashing.​

Pornography and hentai are not allowed.​

Only submit art/posts that support cloti.​

No trolling or spamming.​
Last edited: