Βρεκεκεκὲξ κοὰξ κοάξ
Staff member
Administrator
Social Media Team
Veteran
Joined

Jun 26, 2008
Messages

9,304
Location
Gil
FFXIV

Polyphemos Bromios
FFXIV Server

Moogle
Free Company

KupoCon
A couple of weeks ago I was studying images of shoopufs for Birthweek stuff.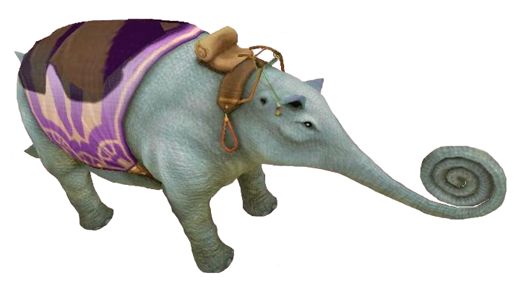 I noticed that shoopufs appear to have two pairs of ears.
One set sits above the eyes and externally protrude from the head. These resemble the outer ears of various mammals.
The other set are located further back on the head of the shoopuf, closer to the rider seat. They appear as holes a bit like you might find on birds, reptiles, aquatic mammals, etc.
Does this mean that shoopufs have two sets of ears? One active while submerged, the other pair active above the water? If so, the shoopuf might benefit greatly from these adaptations for its amphibious lifestyle.
But I am no biologist.
Can anybody tell me what else they could be? Could the external 'ears' be decorative crests of some sort instead? Do we ever get a good look at them? Could the ear holes further back in the skull actually be blowholes?
Has this been an anatomical mistake made by the creature designers at Square Enix?
It has been a while since I played FFX. Any thoughts?
#shupuff
#shoopuf
Last edited: