101st Emperor of the Holy Britannian Empire
Staff member
Technical Admin
Veteran
Joined

Jun 16, 2006
Messages

576
Age

36
Gil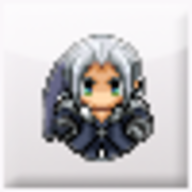 FFXIV

Ilyxia Britannia
FFXIV Server

Lamia
Hi all,
If you're reading this, you're seeing FFF served from a new and vastly more powerful server, hosted in the heart of the Glorious British Empire. This should stop the crashing issue that happened every weekend, if all goes to plan.
A thing to note; a new security system has been enabled on this server, which may throw up some false positives. I'll try to be pro-active in disabling the bad rules, but if any of you get redirected to the front page for no apparent reason when attempting to perform certain actions (such as posting messages with specific content), please Google "
ip address
" and PM me with this information including what you were doing at the time (e.g. posting, trying to shout in the Shoutbox).
Given enough time, we'll be able to fine-tune our security system.
Thank you in advance