Open your diaries, everyone. The next mainline
Final Fantasy
game will hit storefronts on 22 June 2023 as announced in the game's new 'Revenge' trailer at the tail end of Geoff Keighley's The Game Awards 2022 show. For those of you with the deep wallets and deep shelf spaces, there is a myriad of special editions you can choose to pump up your personal collection if you so choose.
Though he is anointed "First Shield of Rosaria" and charged with protecting his younger brother Joshua, the Dominant of the Eikon Phoenix, protagonist Clive Rosfield's chances of a peaceful and bloodless youth come crashing down like an agitated meteorite when his home duchy of Rosaria is brutally invaded. The Archduke is slain and Joshua succumbs to an unknown fate. While we are yet to know what truly drives the man several years after this inciting incident, Clive is out for blood. His target is the Dark Eikon Ifrit, a harbinger of fiery cataclysm.
But he does not travel alone.
​
By his side is his steadfast canine companion, Torgal. Another outcast from the Northern Territories taken in by House Rosfield, Torgal was found alone in a snowfield during one of Archduke Elwin's frigid northern expeditions, and gifted to his sons upon his return. After somehow surviving the disaster that nearly ended the Rosfield line, he was reunited with Clive over a decade later, and now serves his master with the same fierce loyalty he did when he was but a pup. The little pup grows from a vivacious little thing to a fearless warrior, able to attack enemies along with Clive by the press of a command button. Torgal can also mend Clive's battle wounds if need be. I'd like to see your dog do that! The most important thing is, you can pet the dog!
Fun fact: Torgal is the name of a four-armed feline/reptilian
general
in the city of Athlum in
The Last Remnant
. That game was directed by
Hiroshi Takai
, who is also the director for
Final Fantasy XVI
.
As you can see in the trailer, Clive will also be joined at times by a pair of fellow Dominants:
A childhood friend of Clive who hails from the blighted Northern Territories, Jill was taken in as a ward (read: a fancy term for a political hostage) of Rosaria and raised alongside Clive and Joshua. Several years later, Jill finds herself the Dominant of the Eikon Shiva and temporarily made a puppet by forces eager to exploit her powers. Fortunately for Jill, she has the power to rend enemy flesh asunder with a flurry of Diamond Dust.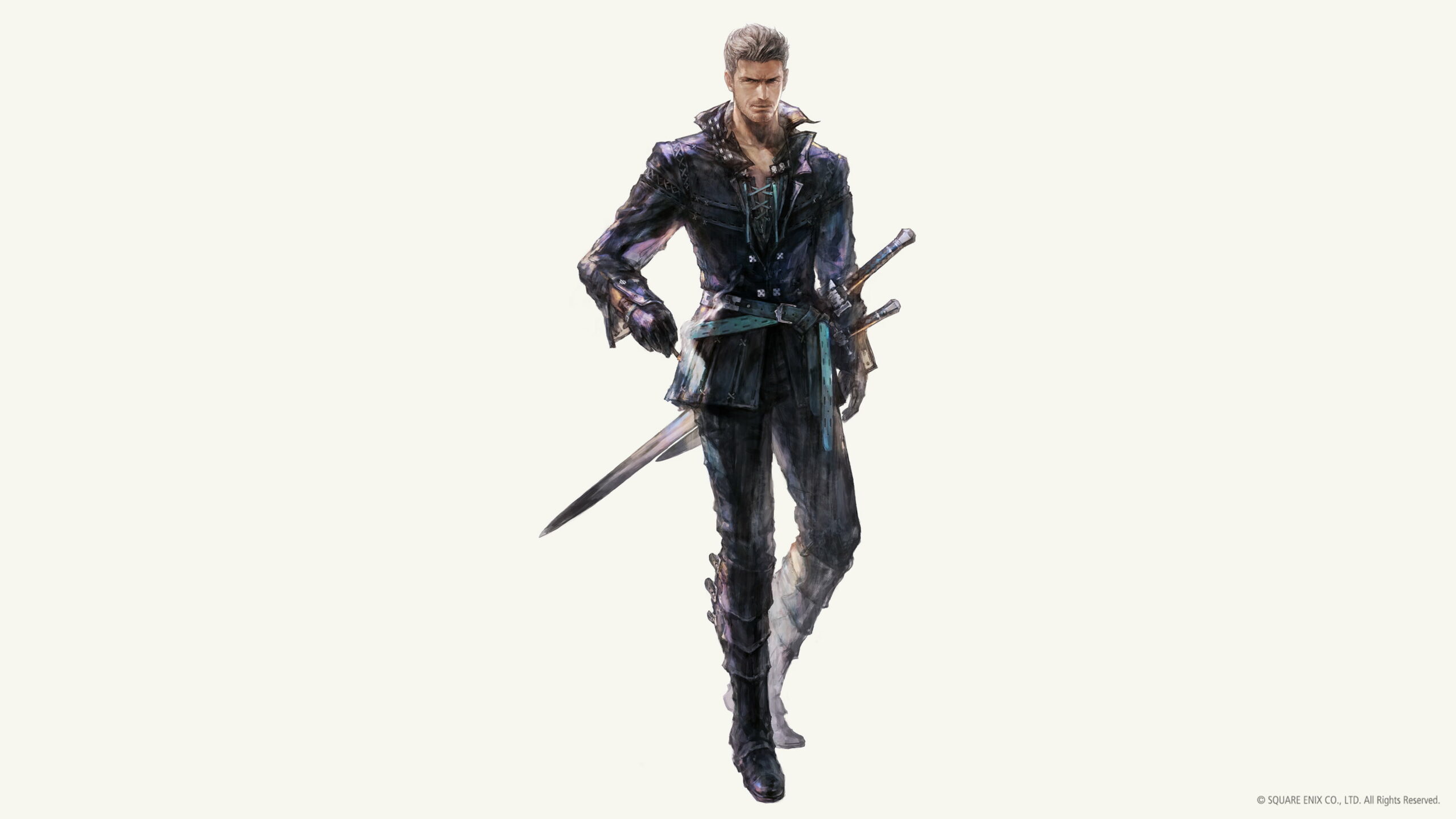 His buddies simply call him "Cid".
Cid is a soldier turned outlaw motivated by a desire to build a sanctuary where wielders of magic (Bearers) can live and die in peace and on their own terms, away from perpetual persecution. As a roaming heretic, Cid also has a deep vested interest in conducting scientific research into ascertaining how the Blight-ridden deadlands can be made habitable once more.
He originally pierced his way up the ranks of the Royal Waloeder army thanks to his command over the element of lightning and his awakened powers of a Dominant of the Eikon Ramuh. The martial kingdom of Waloed would therefore at one point have three Dominants at their disposal...
E N G L I S H
V O I C E
C A S T​
Clive Rosfield – Ben Starr
Joshua Rosfield – Logan Hannan
Jill Warrick (child) – Charlotte McBurney
Jill Warrick (young adult) – Susannah Fielding
Cidolfus Telamon – Ralph Ineson
Benedikta Harman – Nina Yndis
Hugo Kupka – Alex Lanipekun
Dion Lesage – Stewart Clarke
Barnabas Tharmr – David Menkin
A L L
V E R S I O N S
A V A I L A B L E
F O R
S A L E
​
1. STANDARD EDITION (PHYSICAL AND DIGITAL)
For the usual price of a new retail game, this also nets you the following pre-order bonuses:
The Braveheart (Weapon) DLC
Cait Sith Charm in-game item – an accessory that boosts your received Gil.
2. PHYSICAL DELUXE EDITION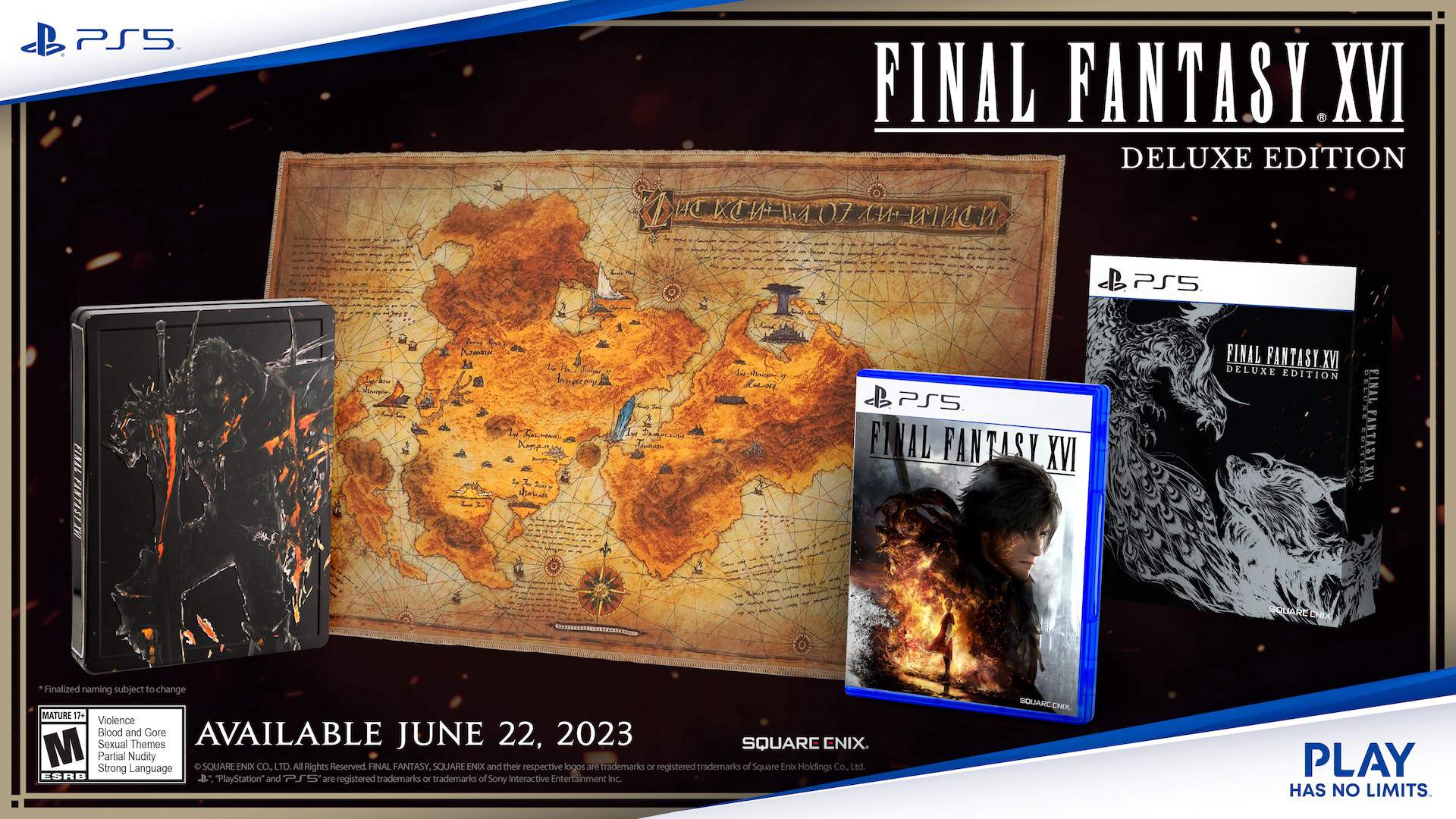 You may find this at select retailers or from Square Enix's own official store. Forking out extra gil for this nets you:
The full game
A Special Clive Rosfield SteelBook Case
A cloth map of Valisthea
3. DIGITAL DELUXE EDITION
If physical boxes and items are not your style, there is the digital equivalent available from the PlayStation Store. Here you will find:
The full game
A digital mini artbook that features some of the stunning illustrations and artwork from the game
A digital mini soundtrack showcasing a selection of tracks from composer Masayoshi Soken
4. COLLECTOR'S EDITION
If gil is no object for you, open your wallet wide for the most expensive and elaborate edition of the game. This will only be available in limited quantities on the Square Enix store starting on 12 December 2022. If this massive package survives shipment and delivery, you will be treated to:
Collector's Box – A beautiful metallic-sheen box that features artwork by series illustrator, Yoshitaka Amano
The full game – includes the base game box, which features stunning reversible cover art
Premium Statue: Phoenix vs Ifrit – an exquisitely crafted figurine that depicts the battling figures of two key Eikons: Phoenix and Ifrit
Metal Eikon Pin Collection – a premium metal pin collection featuring eight Eikons
Special Clive Rosfield SteelBook Case – a metal case for the game that features art of the main character, Clive
Cloth World Map of Valisthea – this printed cloth represents the map of Valisthea, where the story unfolds
Blood Sword (Weapon) DLC – the fabled scarlet steel of Firion, hero of Final Fantasy II
Pre-order this version of the game from the Square Enix Store, and you'll also get the following bonus items:
Final Fantasy XVI Pre-Order SteelBook Case
The Realms of Valisthea Wall Banners (6 inch height printed cloth banners)
Digital Mini Artbook
Digital Mini Soundtrack
Scholar's Spectacles in-game item – an accessory that boosts Exp