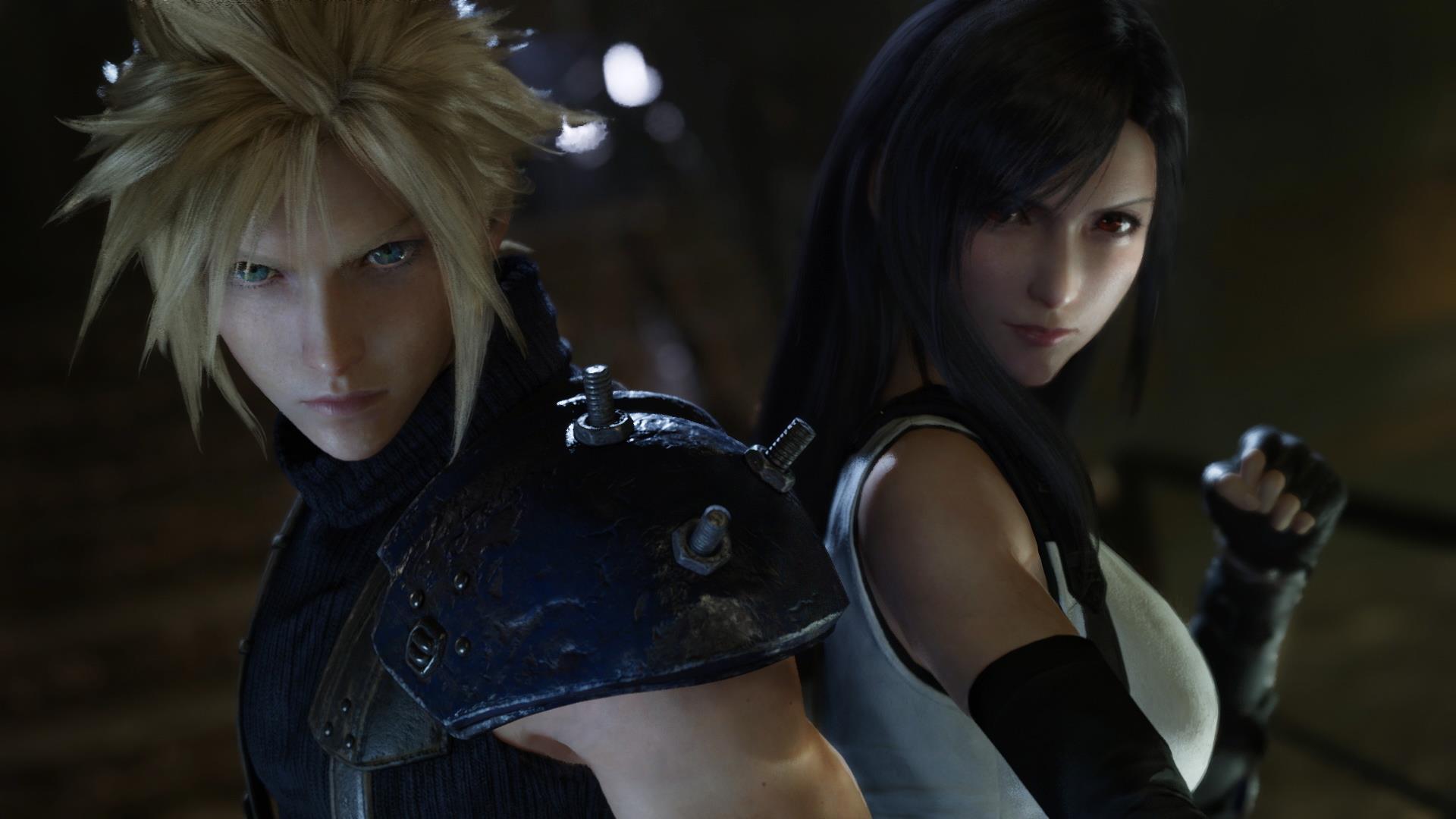 Someone dragged Yoshinori Kitase and Tetsuya Nomura from bed and flew them over to Los Angeles, as both senior figures clamoured onto the stage at Square Enix's E3 conference to lift the lid on the anticipated
Final Fantasy VII Remake
. The most notable pieces of news concern the confirmation that the remake will indeed be split into multiple parts; the story and content of Midgar will be expanded to such an extent that the first installment of the remake will be entirely comprised of Midgar, filling up
two
Blu-Ray discs worth of content. Part 1 will release on 3rd March 2020 in what already looks like a packed first quarter for games.
A short trailer was shown to the crowd at the
Final Fantasy VII
: A Symphonic Reunion concert at Los Angeles the day prior and our reporter, Mitsuki, had the pleasure of being in the concert in person to not only enjoy all the MIDI music files being played, but also the trailer firsthand. A day later at the E3 event, Square Enix released the full extended trailer, which finally debuts a certain long awaited party member, now packing a refreshed but just as mostly faithful a design as the original.
Furthermore, a substantial gameplay preview demo build was shown and explained on stage. Here, Cloud and Barret, both armed with fresh voice actors, charge into battle in the Sector 7 Mako reactor, demonstrating a new hybrid action combat and traditional ATB system. Basic attacks with the square button will build ATB and when the bar fills, the playable character, who may be swiftly switched by the player at will, enters into Tactical Mode. In this mode, where time slows to a discernible crawl, players will enjoy a substantial window of opportunity with which to select commands from a traditional menu, usage of which depletes an ATB bar. This ranges from Potion use to Limit Breaks. Naturally, the combat will also be enhanced by the returning Materia system, though there is no word as to whether like in the original you can learn and execute certain enemy commands.
Check out FFF's
Instagram
while you're here! Our reporter, Mitsuki, was able to attend the concert
and
take pictures, solidifying the fact that she's a much more qualified individual for this position than I ever will be.
Also, Sephiroth.
Last edited: