​
Glory to mankind! Four months following the release of
Final Fantasy XIV
's critically acclaimed
Shadowbringers
expansion comes
Patch 5.1: Vows of Virtue, Deeds of Cruelty
, the long-awaited collaboration with NieR Automata. For players of the game who wish to revel in NieR creator Yoko Taro's brand of madness, or desire to knock heads with Alexander Ultimate (the next in the series of hyper-challenging fights for hardcore raiders), there are plenty of machines to pick a fight with come the 29th October.
Watch the trailer below, but be mindful of spoilers following the conclusion of
Shadowbringers
' main scenario.
Content to appear in this upcoming patch include:
New dungeon: The Grand Cosmos. Despite the name, you are not about to be ejected into the vast nothingness of space, but will have to infiltrate the elves' equivalent of the Palace of Versailles. An unwanted mage has elected to squat amidst the grand, opulent halls of this haunting, abandoned palace, so a party of four will have to break in and evict this illegal tenant.​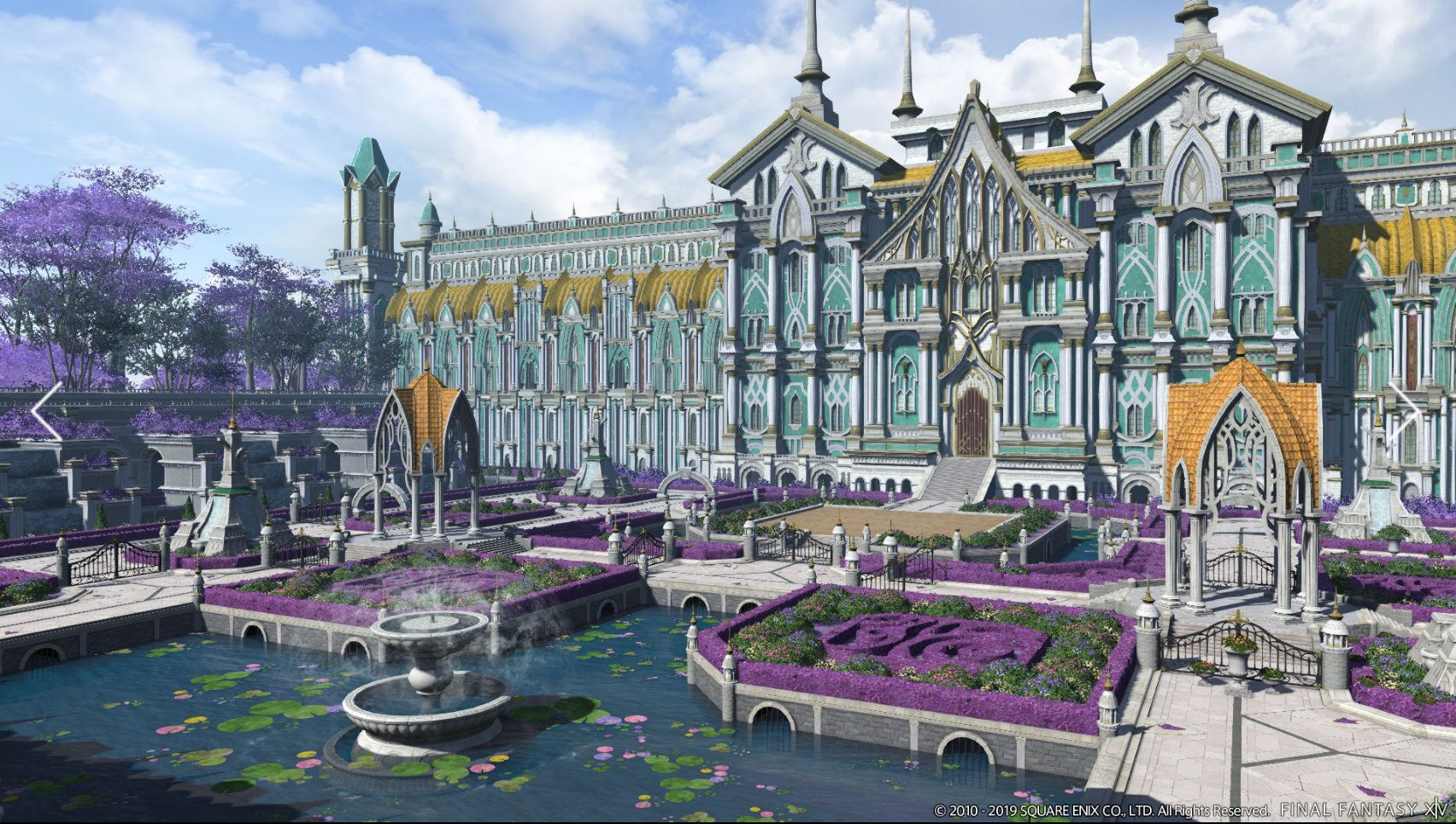 YoRHa: Dark Apocalypse - the aforementioned first in what will presumably be a trilogy of 24-man raids themed after NieR Automata and written by what is left of creator Yoko Taro's fragile sanity. I imagine this raid will be popular not only for the Masayoshi Soken remix of Weight of the World, but for the glamour. Half the population of FFXIV will soon look like a blindfolded, mildly gothic android lass.​

ALEXANDER ULTIMATE. For hardcore raiders and part-time masochists who have successfully prevailed through the highest difficulty versions of Bahamut and Ultima Weapon, the Illuminati's Primal is back for another round.​

Savage. The Primal farm continues!​

Fellowships feature. Like a Free Company or a Linkshell but on a grander scale. Players will be able to join up to 10 fellowships per data centre or establish their own fellowships with membership spaces of up to 1,000 adventurers. Fellowships can be utilised to announce community events, the discovery of elite marks or generally to recruit players for raids of all sizes.​

New Game+. As the feature title suggests, players will be able to tread the path down memory lane, albeit this time with a character at max level and with full contemporary equipment. You will be able to revisit the main scenario story of Heavensward up to Shadowbringers.​
Though you can see brief shots of the snow-ridden city in the trailer, the task of restoring Ishgard to its pre-war glory was purportedly slated for release alongside this patch, but has been pushed back slightly to a smaller patch dubbed 5.11. There is currently no word as to when this feature will be implemented.