Βρεκεκεκὲξ κοὰξ κοάξ
Staff member
Administrator
Social Media Team
Veteran
Joined

Jun 26, 2008
Messages

9,201
Location
Gil
FFXIV

Polyphemos Bromios
FFXIV Server

Moogle
Free Company

KupoCon
With a surge of emotion an inhabitant of Gaia might attain a state of heightened power known as Trance. This state goes beyond being a reimagining of the franchise's Limit Break mechanic. In Trance states the characters actually temporarily transform their physical appearances.
When I was younger I used to think that the majority of these Trance forms were simply inverted colours (whites turning into blacks, and vice versa) and didn't think much about any of them except for Zidane and Kuja (who were evidently different). However, they
all
endure metamorphosis in various subtle ways.
Zidane
(the big flirt) removes all of his clothes and shows off
his monkey (
or cat
) fur, which is now pink.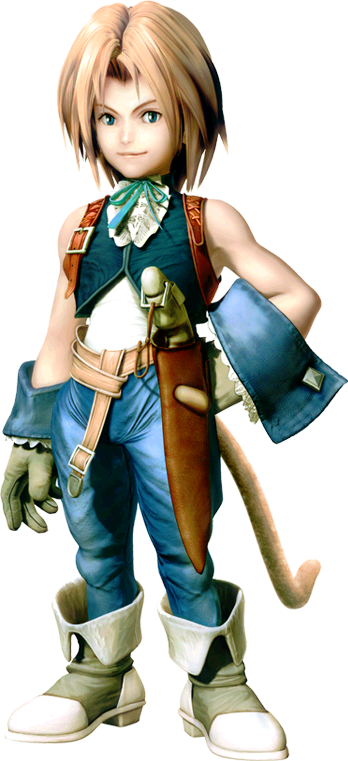 Kuja
, also being a Genome, follows Zidane's lead, albeit he becomes red.
Vivi
's hat, usually floppy, becomes straight and pointy.
His robe is also longer, and the patterning on his clothes is more ornate.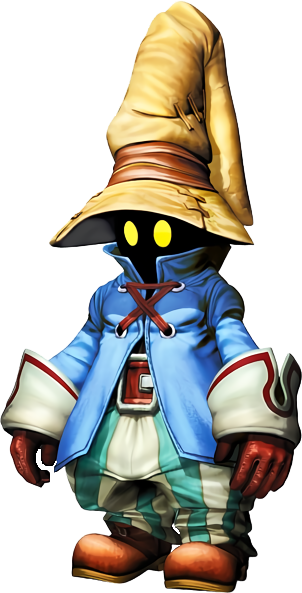 Garnet
changes clothes completely into a sleeved leotard.
Her pink tights have lacy patterns.
Steiner
now hides his face behind a visor, and the precise style of his armour also changes.
Freya
also suits up differently. Her pink clothes and hat are dropped in favour of metal armour.
Her face is now hidden behind a helmet.
Quina
's chef hat also hardens into a metal helmet. Their white face becomes black.
Eiko
's summoner horn actually grows longer, and her wings get larger.
Her sleeves now have a decorative pattern.
Amarant
becomes almost mineral-like (making me wonder whether the English localisations similarity to
the word Adamant is deliberate for this very reason, instead of
using the original Salamander
).
He is almost naked now, and his skin has hardened, turned darker.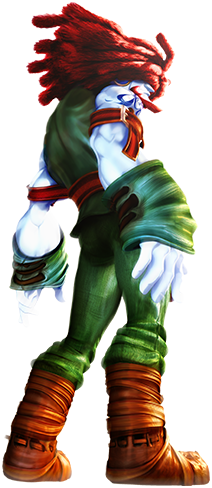 ​
I don't know, I find it all fairly interesting.
Do you have a favourite Trance form?
And, if you like, if
you
were to attain Trance like this what would you end up looking like?