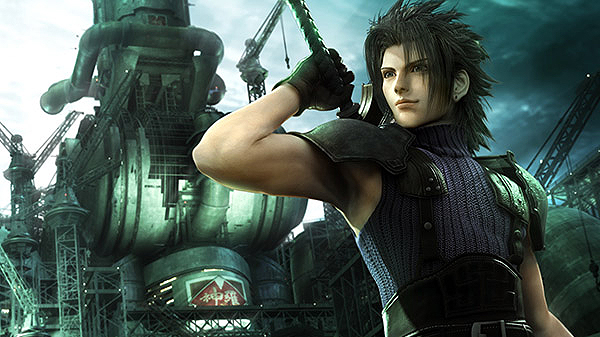 Square Enix filed trademarks for "
Ever Crisis
" and "
The First Soldier
" on December 17, 2020 in Japan, as well as the
Shinra Electric Power Company logo
on December 22. All three trademarks were just made public today.
All three trademarks seem to be related to Square Enix's
Final Fantasy VII
series:
"Ever Crisis" shares a similar name to the 2004-released mobile game Before Crisis: Final Fantasy VII and 2007-released PSP game Crisis Core: Final Fantasy VII.​

"The First Soldier" may be a reference to Sephiroth, the main villain of the Final Fantasy VII series.​

The Shinra Electric Power Company is an organization in the world of Final Fantasy VII.​
The latest game in the
Final Fantasy VII
series,
Final Fantasy VII Remake
, launched for PlayStation 4 in April 2020.
https://www.gematsu.com/2021/01/squ...is-the-first-soldier-and-shinra-logo-in-japan
It could be anything, Ever-Crisis could even be a completely new FFVII Compilation title - Or considering the recent FFVII Remake, it could be the equivalent of Crisis Core for this new FFVII Remake Project/Saga. I personally can't see them reviving the FFVII Compliation series - I even wonder if they're canon considering FF VII Remake.
However, considering thevents of the Final Encounter and the Remake being a seperate Timeline, I guess the FFVII Compliation could be considered canon for all of that timeline.
Also, a game featuring Zack as the main character is certainly plausible considering his appearance in the FFVII Remakes Ending - I'm sure most new comers had no clue what that was all about