Joined

Feb 1, 2019
Messages

40
Gil
Gold Points
Community Tokens
Have I caught your attention?
Ok, good.
So I'm a very freelance, very aimless artist that indulges in the making of webcomics. Because my life also revolves around videogames, specifically JRPGs, specifically a
CERTAIN
JRPG, I took it upon myself to make what nobody needed:

*Image is also a link to the webcomic
FFIX Gaiden. Classy, isn't it. Unoriginal and annoying name aside, this has been a huge undertaking of mine for a little over a year now. And despite sometimes being delayed by day-job fatigue and intense hand pains from a repetitive lifting injury (thanks, market basket) I have managed to update every monday for going on 14 months now.
The premise is simple on the outset: Instead of following the story of the main cast of the game we follow the four-armed guy known as
Alleyway Jack
/
Gilgamesh
in something of a coming-of-age story, set before, during, and after the events of the game. Through this we're able to see the world of Gaia from a different perspective, explore lore unseen in-game (headcanons, they call it) and expand on a character that nobody cared all that much about before. There will be a bunch of non-canon characters chucked in and there will be strange non-canon plot devices and I understand some people might not like that, but this entire thing has been churning in my head for going on five years now. I needed to get it out of my system. ...As slow as it's going.
That said, I have more than just that one thing to offer. I draw characters from the main cast too, as seen below:
But Jack still has the limelight in my heart, sometimes sneaking into my drawings of other characters or just plain... being the only one on my mind.
I also occasionally draw nothing more than the scenery from the game because I love it so much: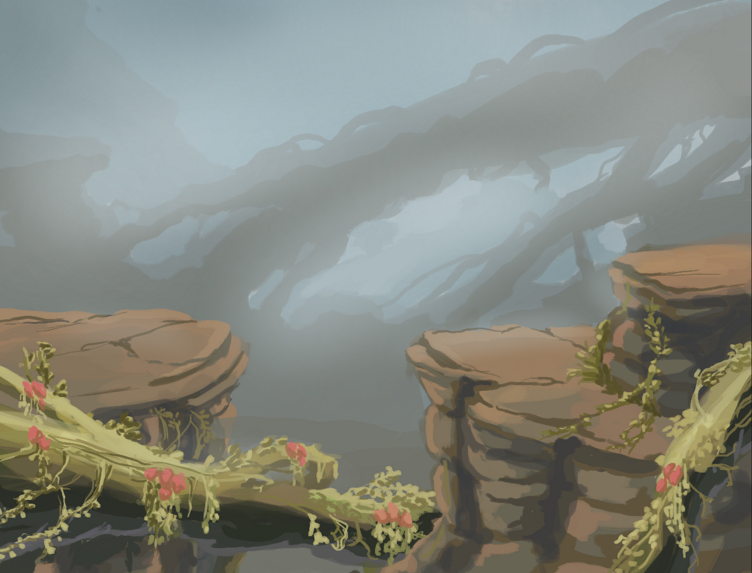 Anyway, I think you probably get the point by now. I'm
obsessed
, and I have been since FFIX's first release way back in 2001. I do draw other things, some of them being original pieces and others being from other titles (the like of which you may have never heard of). I'm not going to post those here, because this post is already incredibly long as it is, but if you're interested, you can follow the link below:
deathbyneutronstar
This contains more of my art, links to all my social media and e-mail, Ko-Fi, and also not just one but
two
of my webcomic! (Sorry tho, the sci-fi one is kind of on hiatus right now...) I treat it as a personal hub and portfolio mostly because it's one hell of a lot of trouble to toil about linking everything together, and also because some sites only allow for a certain number of referrals. It's easier to just have it all in one place, neatly organized and looking spiffy.
Also, if anyone is interested in supporting me on Ko-Fi, I do tend to (eventually) post little doodles of gratitude!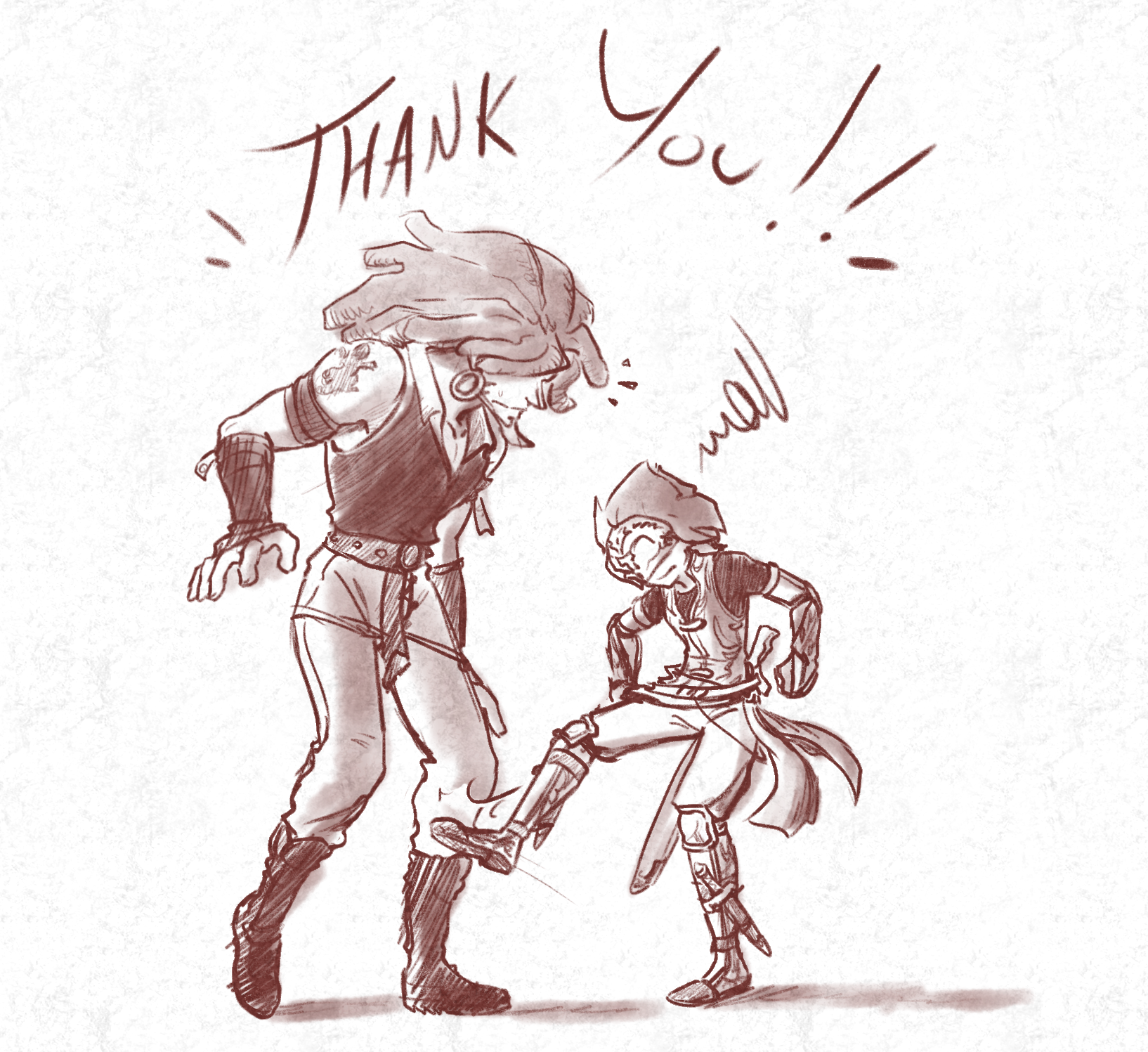 Like so. (Shin kicks of gratitude?)
That said, thank you all for attending my TED talk and I'm gonnas skiddaddle for now. Seeya!
Last edited: