Βρεκεκεκὲξ κοὰξ κοάξ
Staff member
Administrator
Veteran
Joined

Jun 26, 2008
Messages

6,742
Location
Gil
Gold Points
Community Tokens
FFXIV

Polyphemos Bromios
FFXIV Server

Lamia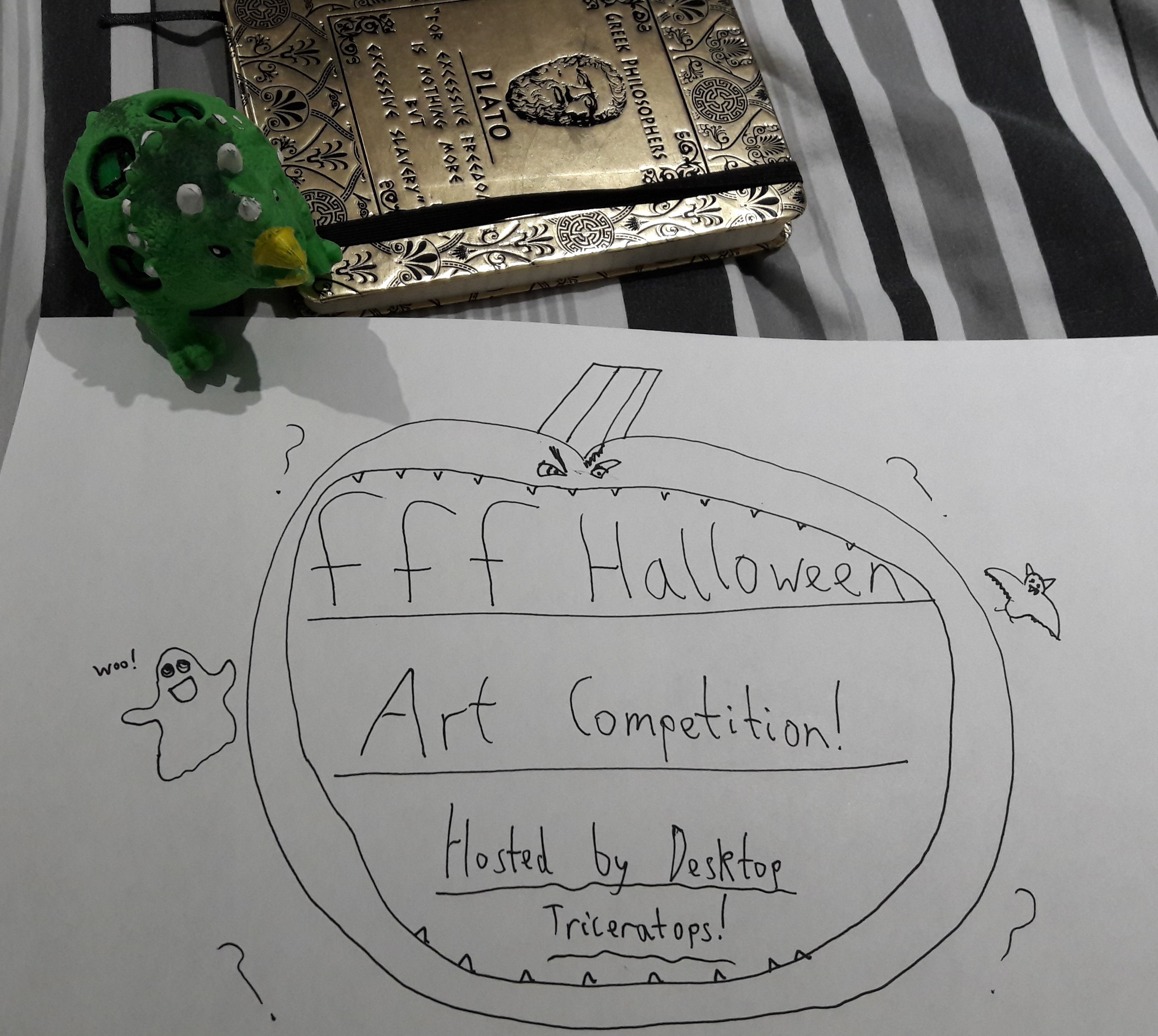 No humans were available to host the art event this Halloween, so the Desktop Triceratops has stepped in.
Since we are beginning this event a bit later, the Desktop Triceratops has sent all of the prompts in one go. Feel free to tackle as many as you can (in any order you like) as you will gain more points the more you do.
Prompt 1:
A day in the life of the Desktop Triceratops!
Prompt 2:
The horror underneath Vivi's hat.
Prompt 3:
Oglop family outing.
Prompt 4:
Trick or Treat.
No complaints about the quality of the prompts allowed. I've already made the Desktop Triceratops cry by being too critical and his nerves can't take another knock.
You can enter by submitting entries in this thread, drawn on paper, photographed, scanned, digital artwork, paint, playdough, marble sculpture, whatever! So long as it is your work and it fits the prompt you will be accepted.
Do it!